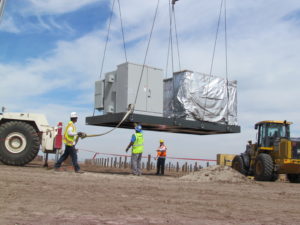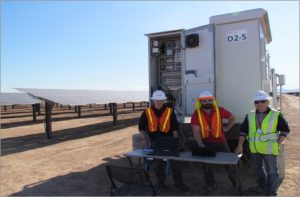 Enertronica Santerno operates as an EPC for industrial services for the execution of solar power plants producing electric energy. It also provides special structures for solar panels – i.e. fixed structures and monoaxial-tracker structures. Santerno offers comprehensive Operation & Maintenance services as well as Project Management and Engineering services for the design and installation of utility-scale plants. The adopted technologies ensure excellent results and the highest efficiency, proven in real world applications over several years of activity.
Established as a company designing, manufacturing and installing conversion systems (inverters), with an installed capacity of 6+ GW inverters and Power Conversion Units worldwide, Santerno is also a cutting-edge company in the Renewable and Smart Grid industries.
Santerno Customer Service and Full O&M are now based on a model of proactive maintenance: the traditional scheduled maintenance and on-call maintenance services have been replaced with a new maintenance model aiming at detecting potential issues beforehand and taking the corrective actions required to avoid reduced performance. All the above come in conjunction with detailed plans, continuous inspections of the plant components, full availability of spare parts and qualified technicians available 24/7.
Enertronica Santerno's strengths are the following: (i) true industrial reality, (ii) deep knowledge of the working processes of the core of the plants; (iii) Italian company with offices in Bologna and Frosinone but internationally represented in 8 Countries worldwide; (iv) real-time servicing and guaranteed results; (v) Research & Development Dept. constantly learning to offer the most innovative solutions.